pay attention to your screening process and make sure that you have one in place.
You also have to make sure that you follow the same process for every potential renter. There are fair housing violations involved any time you are screening some applicants but not others. In addition to running into problems with fair housing laws, you also put yourself and your property at risk if you aren't taking a careful look at anyone who is applying to live in your property.
Your rental home is a huge investment
, so you don't want to put it in the hands of people who are not going to treat it well. Finding and keeping good tenants is the key to an enjoyable rental experience. The best way to find those good tenants is through an intensive screening process. It starts with a detailed and complete application. Have each interested renter fill out an application. Your application will be the key to collecting important information during the screening process. The most important criteria you'll pay attention to include credit, previous rental history, ownership history, income, income stability and criminal record history. All of those things will give you a good idea of who the renter is. Your standards must be consistently applied to every applicant. You cannot allow a low credit score for one person but not another. Take the time to do the background checks and talk to current and previous landlords. Do this for every application you receive.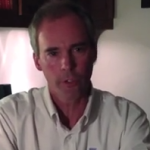 This screening process is important and essential for a good investment experience. When you screen your tenants properly, you are ensuring you have a responsible and qualified person in your home. When you make the process consistent, you can be sure to

avoid fair housing problems.

Lawsuits and complaints can happen to individual landlords as well as property managers. Collect applications for everyone who is interested, and verify those applications according to your screening criteria. If you need more information on tenant screening, or you have questions about fair housing laws and requirements, please

contact us at RP Management

, and we'd be happy to help you.

Tenant screening is important for several reasons. Most importantly, it allows you to take a thorough look at the renters who want to move into your property and gives you some idea of how they have behaved in the past. You have to